Communicate More Efficiently with
SendHub's Business SMS Messaging Platform
Why Business SMS Messaging Works?
Efficient Communication
About 90% of text messages are read within 3 minutes of being sent, providing a more effective way for businesses to communicate with clients,
Consider business SMS messaging as a way to communicate with employees, customers, and partners. Get in touch with us today to discuss how short code and API might help you scale your business, and fast!
Scalable Solution for Business
Easily send a text online to individuals or small and large groups. Text provides consistent, fast communication in ways that voice and email can't.
Don't worry, we know voice isn't going anywhere. That's why we offer VOIP. Check out our subscription plans today to learn more about voice minutes included in the business SMS plan that works best for you. Send a text online and take calls too with our business SMS messaging solution.
Budget-Friendly SMS
Send business sms messages at a fraction of the cost of other solutions. Messages can be received on any cell phone, regardless of device requirements, operating systems, or downloads.
Sending a text message online has never been more simple. SendHub is the SMS marketing company that you want to scale with today. Don't wait any longer. Get started today.
Business SMS Messaging Plans
Short Code
Contact Sales for a Custom Quote
Enable and Disable Short Code from our business messaging solution. Use Short code or long code and send a text message online anytime. Make sure your text message is sent at the right time.
API
Contact Sales for a Custom Quote
Integrate your software with SendHub's API access. Build your own text messaging platform with SendHub business SMS messaging marketing platform. Automation is the key to success and SendHub's API will get you there.
Basic Plans
We offer à la carte and custom pricing options. If you don't see a monthly plan that meets your needs, contact us and we'll design something that works for you.
GET A BUSINESS LINE TO SEND AND RECEIVE TEXT MESSAGES
Respond directly to inbound business SMS text messages; send a text online
Start 1-1 conversations, improve engagement communication
All messages are time stamped and archived for visibility
Easy to manage contact database. Connect to google, yahoo or import from your phone CSV import
Inbound MMS support. Receive and view incoming picture messages from outside phone numbers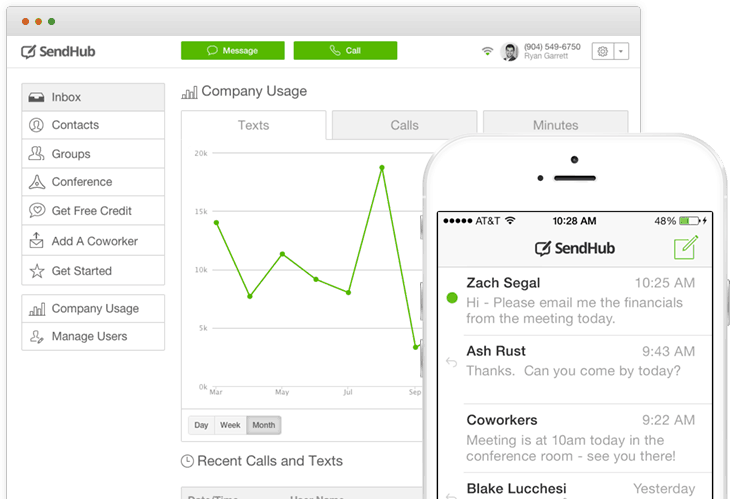 A UNIFIED INBOX FOR ALL OUTBOUND AND INBOUND MESSAGES
Organized easy to read message threads
Inbound MMS picture message support
Administrators and users can log in through the web or on their mobile phones
HAVE TWO WAY COMMUNICATION WITH A MOBILE WORKFORCE, REMOTE TEAM OR CUSTOMERS
Send a text to a group. If an individual responds you can automatically create a 1-1 conversation thread
All outgoing and incoming messages get timestamped and message records archived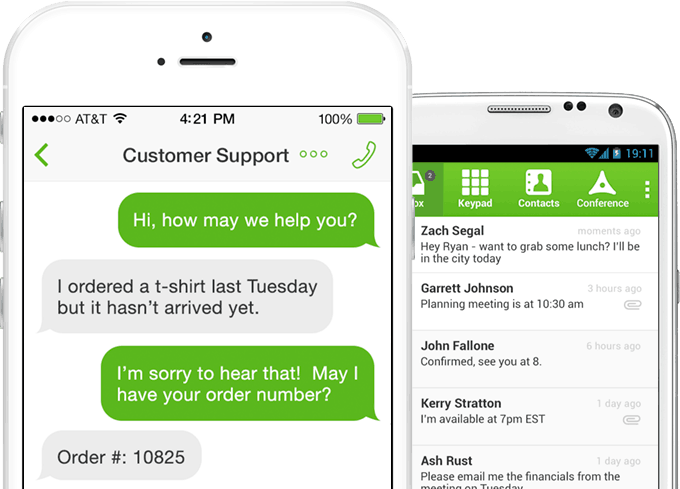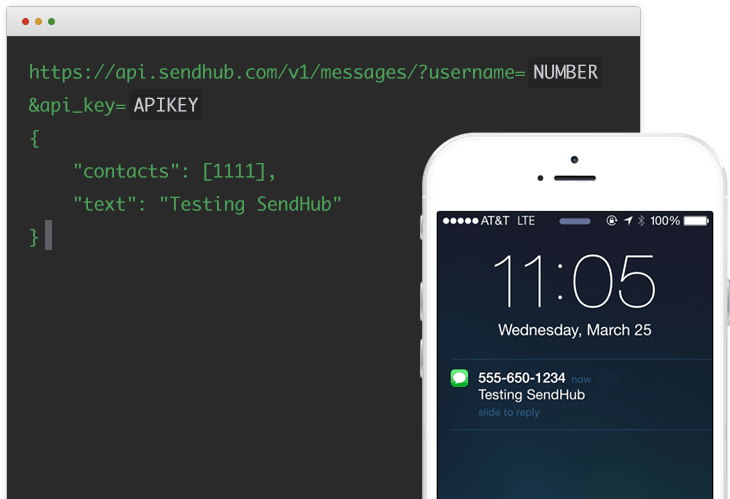 GET A BUSINESS LINE TO SEND AND RECEIVE TEXT MESSAGES
Easy to integrate into existing systems
API includes inbox, outbound, replies, groups, and contacts to use.
Built in compliance
Webhooks offer instant notification of inbound messages
Templates
SENDHUB CAN ACCOMMODATE ALL YOUR SHORTCODE NEEDS
We offer high speed and volume sending capabilities with dedicated short codes
Our solution includes, shortcode replies, shortcode keywords, text to join and custom reply join message
Subscribe for alerts and updates by texting a word to a number.
Custom signature: Set a signature line for every outgoing message
Auto-responder: Have an auto-response to every inbound message or set up an away message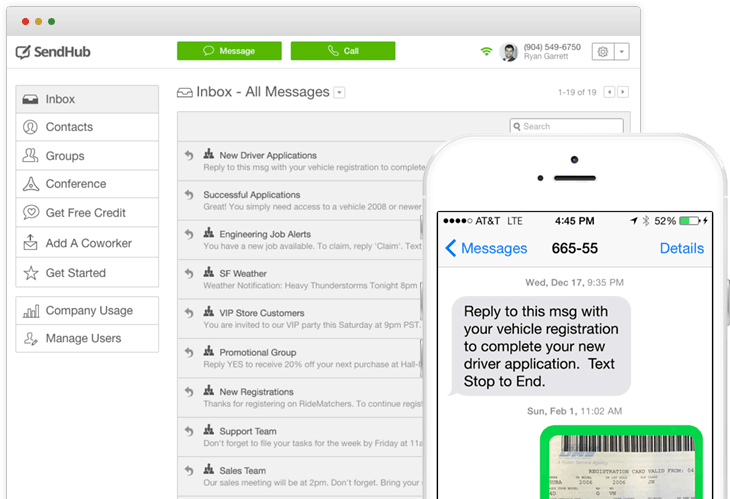 "It's a great way to communicate with church staff and volunteers as well as members. It allows us to easily send out church announcements and have it read, unlike emails that never get read. Our members can easily reach out via SMS to communicate one-on-one and we can respond very easily."

"We are a small business that has been using SendHub for years and are very satisfied! Technology has significantly changed the way our customer base communicates with us and being able o not only text, but have a saved log of all written communication solves multiple problems and greatly saves us time."
Not sure which plan is right for you?
Let us design a custom solution for your business.