Cannabis Marketing SMS Solutions
Connect. Build Relationships. Increase Dispensary Sales.
Why SMS for Cannabis Marketing?
SMS Has A 45% Response Rate
Enjoy high open rates and lots of responses when you start texting for your cannabis marketing campaigns.
90% Of Texts Are Read In 3 Minutes
No other marketing tool can offer a similar rate. Communicate efficiently and get quick responses with SMS for cannabis marketing.
Over 6 Billion Texts Sent Each Day
In the U.S. alone, over 6 billing text messages are sent each day. Don't fall behind with old cannabis marketing strategies.
8.3 Trillion Texts Sent This Year Alone
That's almost 16 million messages per minute. Your clients are texting. Don't miss this cannabis marketing opportunity.
97% Of American Smartphone Users
…text at least once a day. Why not be that message on the top of their phone today? Let them know about cannabis products.
Texts Have A 98% Open Rate
Text messages have a 98% open rate, while email has only a 20% open rate. SMS cannabis marketing improves responses.
REACH YOUR CLIENTS FROM ANYWHERE AT ANYTIME
Work from anywhere and use whatever device you choose  – iOS, Android, tablet, or computer. Anywhere you can access the Internet, you can access SendHub. Whether you are working from the dispensary, on-the-go, or are travelling you'll always have access to text message your patients. SMS marketing only makes sense for modern dispensaries.
Download our iOS or Android mobile applications to manage your communications with ease from your cell phone or tablet.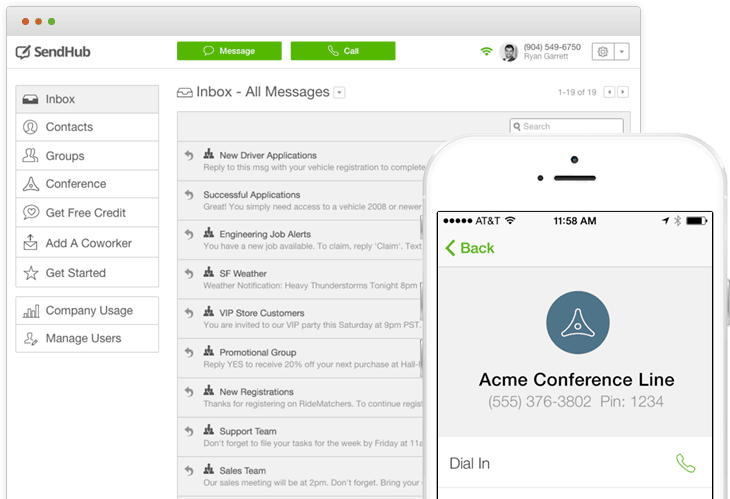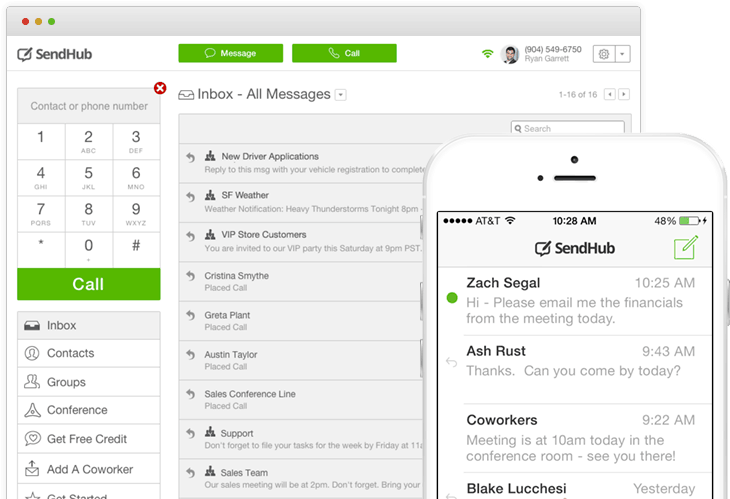 Unified and Simplified Inbox for SMS and Voice
BUSINESS COMMUNICATION SIMPLIFIED
Like an inbox for your e-mail, you can keep all your SMS and voice communication in one easy to view, easy to search, unified place.
Having a one-on-one conversation has never been easier. Manage bulk SMS and voice conversations effortlessly with SendHub's Inbox. Conversation threads provide visibility to see exactly where your last communication left off.
Let SendHub keep your cannabis marketing campaigns organized. Schedule your text messages ahead a time so you can focus on the daily grind in your dispensary.
CUSTOMIZE AND AUTOMATE FOR INCREASED PRODUCTIVITY
Maybe you already have all your contacts in a CRM or another tool and you want to seamlessly make sure you send a specific message at the right time. With API access, you can integrate the software that's important to your dispensary with SendHub.
Keep your cannabis marketing strategy streamlined and automated with API. Learn more at www.sendhub.com/developer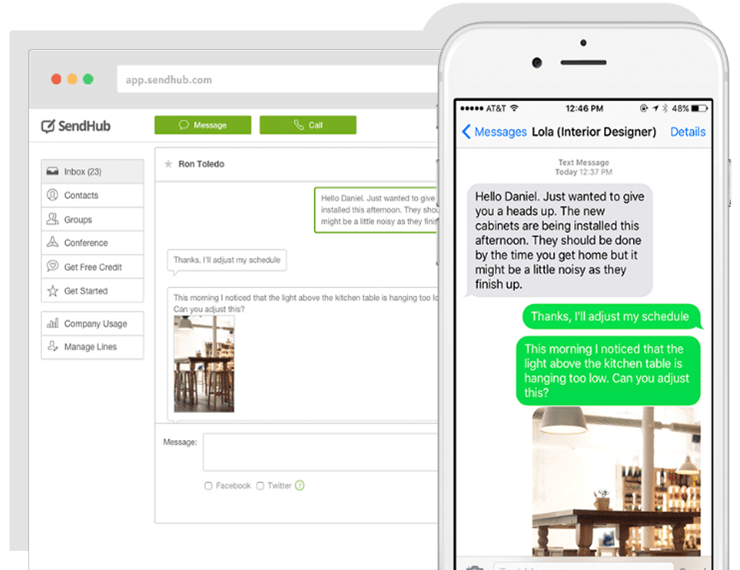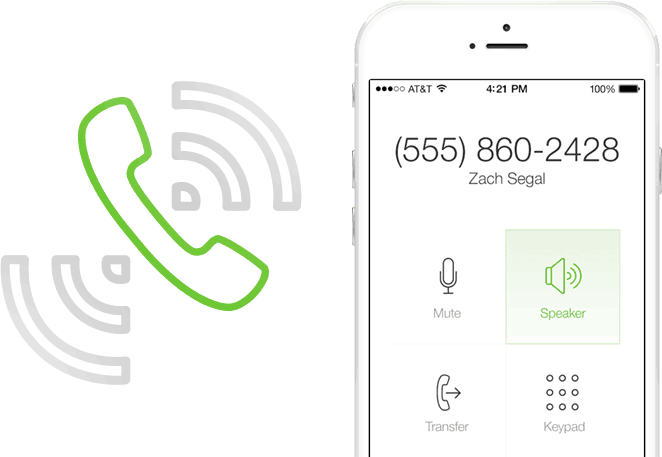 Voice and SMS Enabled Dispensary Line
CALL QUALITY AND RELIABILITY IN ADDITION TO BULK SMS
When you sign up with SendHub, you get a 10 digit phone number, and it's your choice if you want to receive calls on this line.
Don't want incoming calls? No problem, you can disable calls, but you can also answer them right from SendHub. Download our iOS and Android apps to take calls directly on your mobile device, or  forward your calls. Set up a broadcast ring and forward calls to multiple people at once to make sure you don't miss any calls.
SendHub business communications platform provides the clearest and most reliable voice quality in the industry. Make and receive calls through your computer or laptop while connected to WiFi or using your cellular plan. Every plan includes unlimited VOIP calling.
Promote Sales & Drive Business
If you are planning an upcoming sale, promote it! Schedule your messages ahead of time so you're free on the day of the event. When business is slow, offer a one day special to drive business into your dispensary.
Target Clients Based on Collected Data
Use text-to-join keywords and groups to market specific products to the right people. That way you're not sending a campaign about edibles to a customer only interested in flowers or a campaign about concentrates to your clients who only like edibles.
Notify Clients of New Arrivals or Restocked Products
As soon as a highly sought after strain or edible is back in stock, let your clients know by sending them a text message. Use SMS messaging to launch a mobile cannabis marketing campaign instantaneously.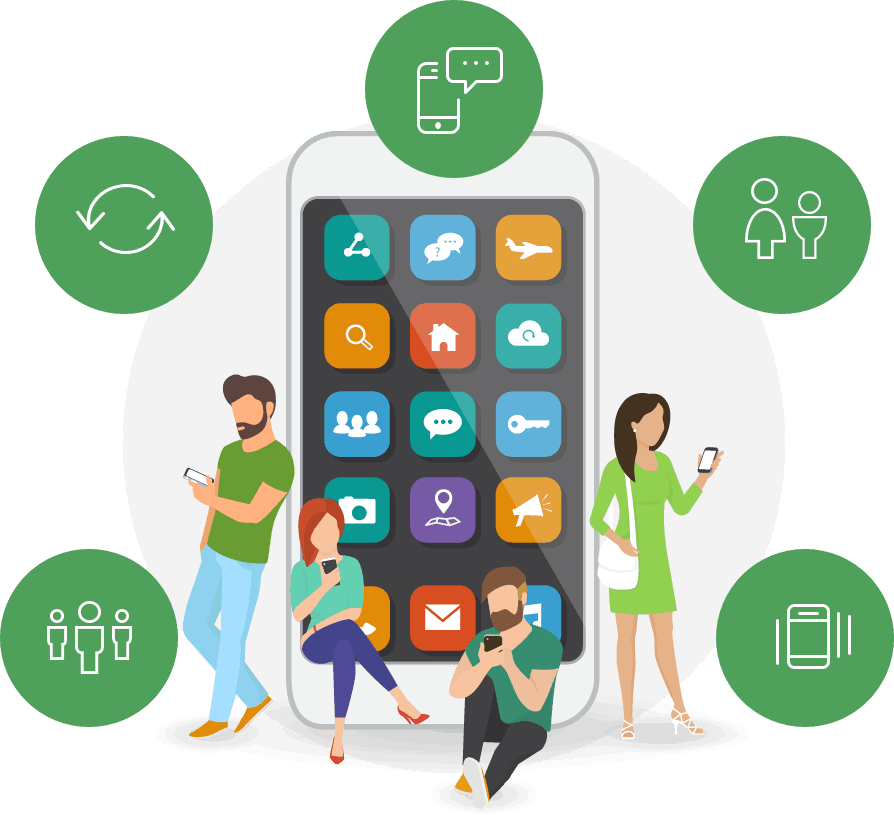 Build Your Subscriber List
Having a good subscriber list is worth its weight in gold. SendHub makes building your lists easy with text-to-join keywords. Create catchy keywords and sit back and watch the subscribers add themselves to your lists.
Get to Know Your Clients
Use text messaging to get to know your clients and to keep them informed on the current specials and product updates.  You can also use SMS to send out surveys to find out what your customers like and don't like.
"The ability to communicate efficiently with drivers across the country is essential to our business. SendHub provides an easy-to-use system that allows us to instantly deliver important messages at any time, and its flexibility allows us to readily scale as we expand into new cities."

"It's a great way to communicate with church staff and volunteers as well as members. It allows us to easily send out church announcements and have it read, unlike emails that never get read. Our members can easily reach out via SMS to communicate one-on-one and we can respond very easily."
Cannabis SMS
Marketing
Let us show you the best way to connect and increase sales.
Let us show you how SendHub's SMS Platform can improve your cannabis business without the expensive hardware, lengthy contracts, and complex set up process. Cannabis SMS marketing is the only way to make sure your message read by the right people at the right time.
Our SendHub specialists will walk you through exactly how SendHub works and introduce you to our features and interface in a personalized live demo.
We hope to learn about your cannabis SMS marketing need and show you how SendHub is the right answer for you.
Learn how SendHub can boost your dispensary's sales.