Our Story
Who we areAt SendHub We're building tools to make it fast and easy for businesses to communicate with their customers and employees. Founded to help educators in under resourced communities, we're taking on the Telecom giants. Hate your phone carrier? Us too. Telecommunications is a duopoly dominated industry, which has systematically suppressed competition over its 150 year history, in order to keep prices unfairly high. We're going to change this, starting with business phone service. We have raised ~$10M from Silicon Valley's top investors, including: Y-Combinator, Bullpen Capital, Menlo Ventures, Kapor Capitol, and others.
Our Philosophy/Mission
We believe in taking care of our customers and each other, so together we can build wonderful products. We work hard delivering the best to our customers and we wouldn't want it any other way. We're hungry and you need to be too. Benefits include: Health, Dental, Free meals and untracked vacation.
Location
1150 bayhill drive san bruno #205
The SendHub Team
Garrett Johnson
CoFounder
Ash Rust
CoFounder
Ryan Pfeffer
CoFounder
Matt Lindley
Product Manager
Cristina Martinez
QA Engineer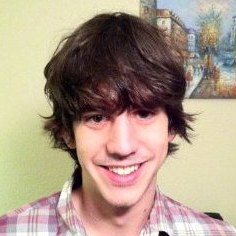 Harry Noble
Android Developer
Beau Burroughs
Sales
Max Smythe
Platform Developer
Allen Janian
QA/Support Engineer
Ron Toledo
Director of Marketing
Nik Zeltzer
Lead Cocoa Engineer
Daniel Millington
Platform Developer
SendHub Jobs
Work with great people. Solve hard problems. Redefine business communication. Check out our jobs page.
How to Apply
Please send your resume to [email protected]. Include a short note about your background and interests. If applicable, include your Github username, resume and links to any projects that represent your skill set.
Open Positions
Sorry, we do not currently have any open positions.
Need Technical Support?
Email SendHub support at [email protected]
Interested in using SendHub?
Email SendHub sales at [email protected]
Want to schedule a demo?
Request a demo here.
Looking for API help?
Checkout our API documentation here.