A Text Messaging Service for Restaurants
The modern way to communicate with customers and staff
Amplify Your Restaurants Communication Strategy
In the food and beverage industry, customer service reigns supreme. Good customer service and communication can take a restaurant from good to great: it's the cherry on top of a delicious meal. With SendHub, your restaurant can take it's communication and day to day tasks to new heights. From being able to text a customer when their table is ready, confirming a reservation or curbside pick up, to communicating with staff with one simple text, your restaurant needs an all in one business SMS solution to amplify its communication strategy.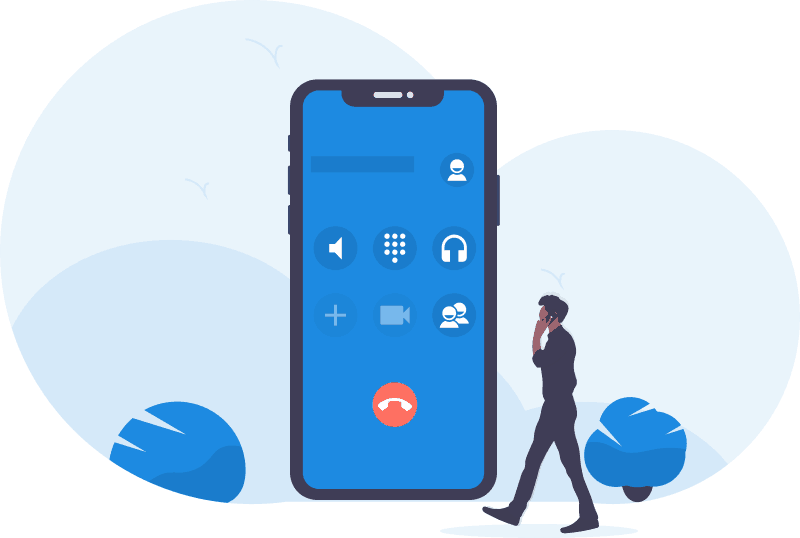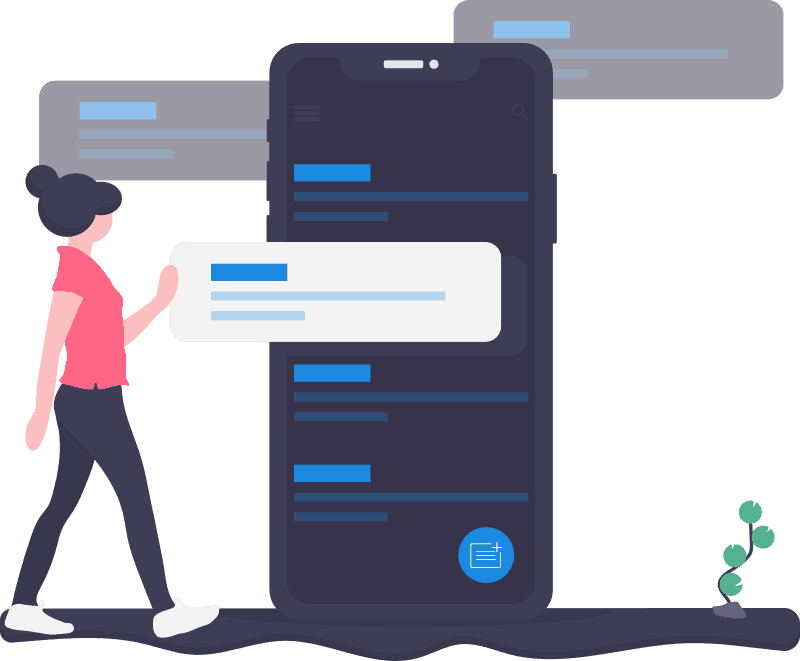 Our Favorite Ways Restaurants Use SendHub Business SMS
In the digital age, it's vital to have instant communication with your customers. With SendHub, you can reach and engage with your customers by texting through our desktop or our mobile application on iOS and android. Let patrons waiting on their table roam freely around the area without carrying a buzzer in proximity or awaiting their name to be called. With a text, customers can go anywhere and be notified through their cellphone that it's time to be seated. Text messaging should never be one way. Start texting reservation holders the night before confirming their arrival to get ready for the next day or check-in and see if they need to cancel or reschedule. 
Making Staff Communication Easy
SMS doesn't only need to be used externally. Waiters, cooks, cashier, managers, and more all use cellphones as well; with SendHub, you can convert those weekly emails into weekly texts for your restaurant staff. A new promotional deal, arrival of new equipment, health and safety procedures, and words of encouragement can all be done with a mass text to your team. Need to only communicate with your head manager? SendHub allows for one on one personal messaging as well. Many individually owned restaurant franchises use SendHub to communicate with their team on a daily basis through text messaging, making all communication between the staff and management simple and effective. 
Mass Text Promotional Deals
Restaurants use SendHub's group texting feature to bulk text their contacts about special offers and deals! From advertising seasonal menu items, happy hours and early bird specials, free desserts, and more. The MMS feature on SendHub gives your restaurant the option to send brilliant images of your food and ambiance to recipients to captivate their eyes and get them ready for their experience.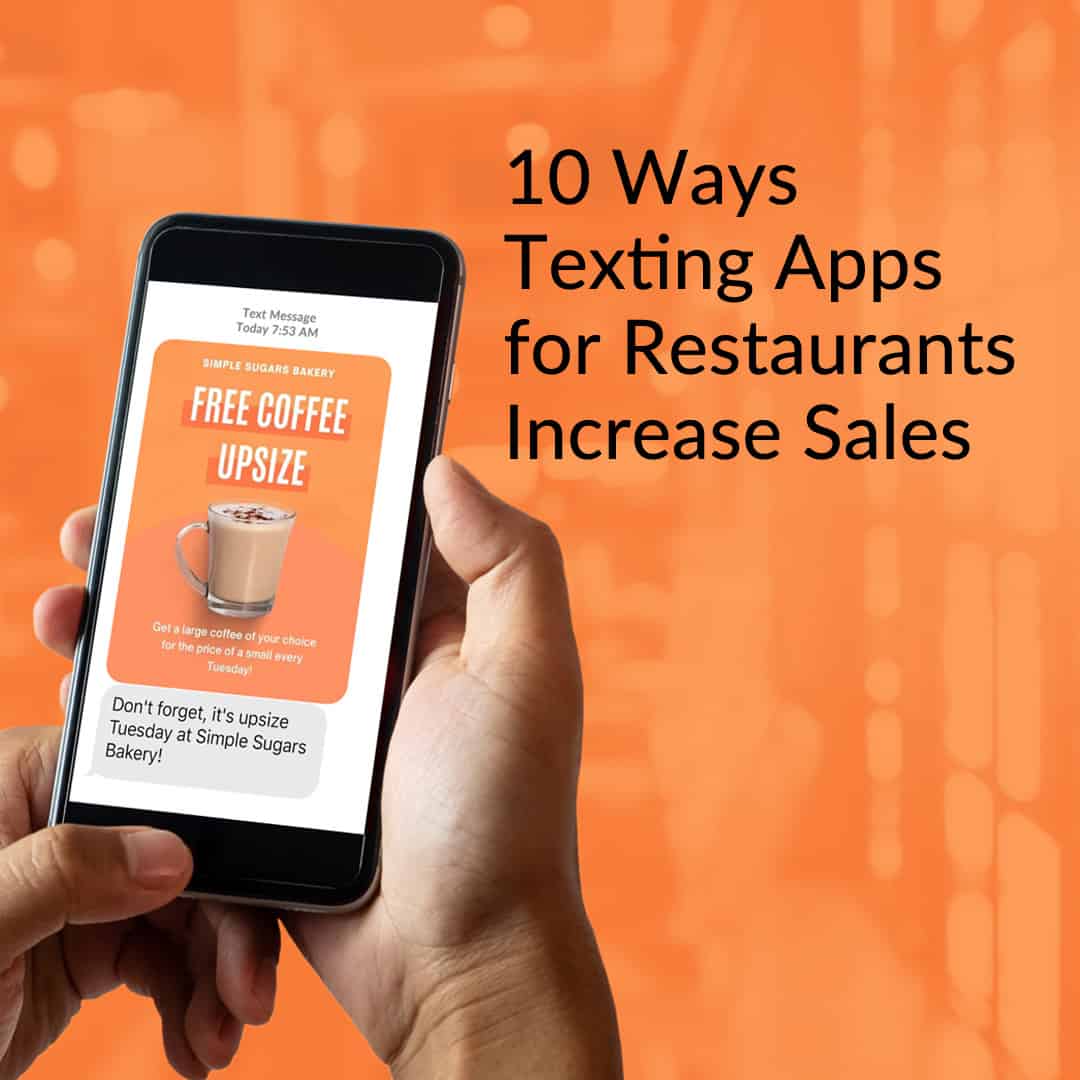 SendHub's 10 Examples and Tips on How Your Restaurant Can Increase Sales With Text Messaging
Why Texting Is The Only Way Your Restaurant Should Be Communicating
This is custom heading element with Google Fonts

Texting Has a 98% Open Rate, Email is only 20%
It will be extremely rare for your customers to open their emails to see what you are saying. With email, a reservation will most likely never be confirmed, that promotional coupon will never be used, and those curbside pick-up confirmations will be lost in a pile of unread emails. Get connected with those who want to dine in an instant with text messaging. With a 98% open rate, it's almost guaranteed those hungry customers will see your message within a second.

9 Out of 10 Consumers Would Like to Communicate with Businesses Through Text Message
This statistic proves that your restaurant will be seen in a more positive light when you start to shift from calling and email to text messaging. Reach out to customers the way they want to communicate. Annoying phone calls from random phone numbers and dozens of emails flooded in someone's inbox every day won't help your restaurant's communication strategy. With SendHubs local area codes you can message your customers with a familiar phone number or use one of our toll-free numbers to mass communicate with customers with just one single text message.

91% of Americans have their Mobile Devices Nearby 24/7
With 91% of Americans having their mobile devices nearby 24/7, your text message is sure to be read. With your mobile phone nearby, it's almost guaranteed that a text message will be read immediately. In order to make sure your restaurant's message is not only delivered but read, text messaging is the best solution. Text messaging also elicits a response, making it easy to actually connect with customers to reschedule reservations, answer questions, or chat with them about their dining experience.
Send Us Your Info.
Request a Demo.
See How SendHub Works.