Simple
Automated
Out-Of-The-Box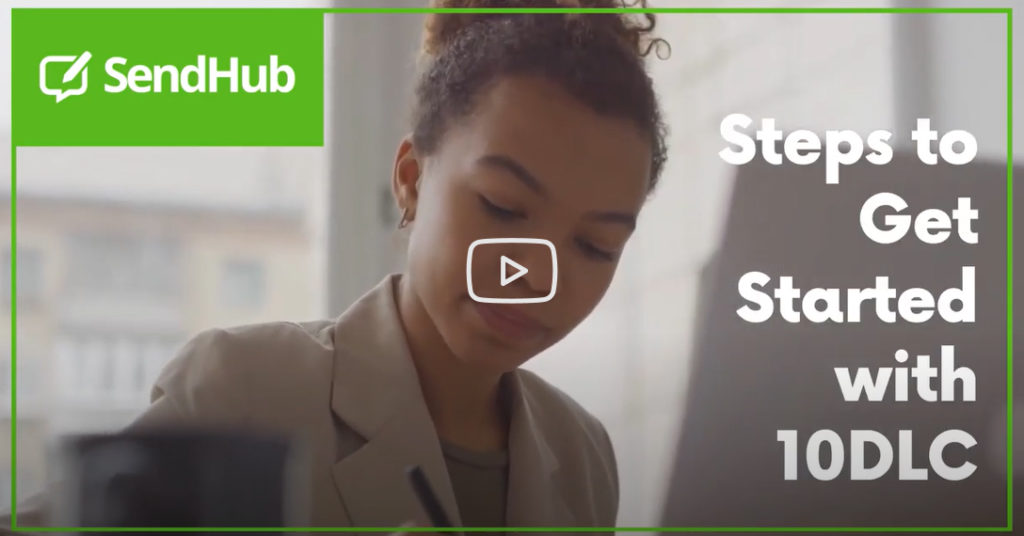 Business SMS and MMS is always evolving and SendHub is proud help enterprises keep up with these changes. With other channels such as voice and email losing effectiveness, more and more businesses are turning to SMS to ensure their message is delivered. We are your out-of-the-box and fully fledged business SMS solution. Start with business texting that's as easy to manage as your email inbox.
Explore which number is best for you. SendHub proudly offers business SMS using  a 10DLC (10-digit long code).
Learn what makes SendHub so effective, simple, and scalable.
See how small businesses, organizations, real estate, on-demand delivery services, and more use business SMS.
Cut Through The Clutter Using Business SMS & MMS
Average Response Time when text is seen within first 5 seconds
Higher Engagement Rates than Email and Voicemail
Everything You Need For Business SMS Messaging
We've built SendHub to deliver powerful features and flexibility with a focus on simplicity.
Text Enabled Business Line
Port in or use one of our business phone numbers for all your communication.
Online Messaging Inbox
All your messages automatically organized and collected in an online dashboard.
Inbound & Outbound
Send and receive with two-way messaging, including one-to-one and one-to many.
Message Attachments
Include files such as PDF's, Images, documents and more in your message.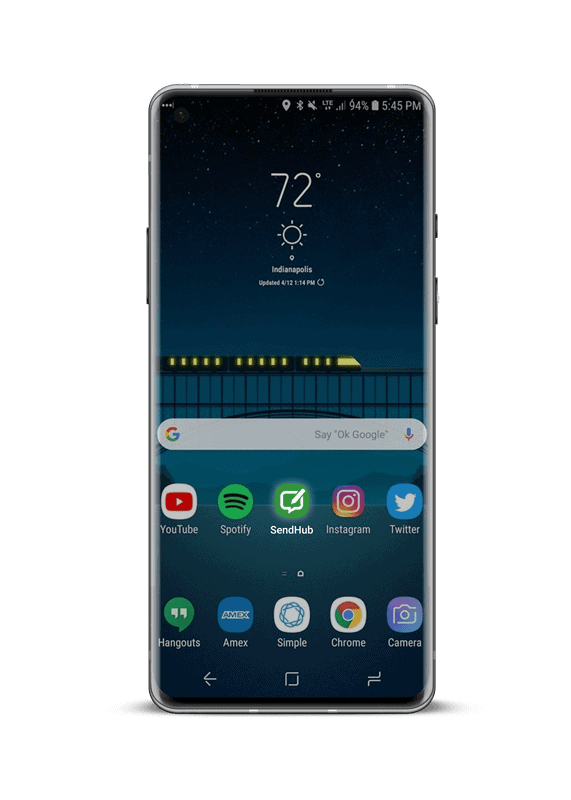 Contact Database
Upload, add, edit, and manage all your contacts to streamline sending messages.
Conversation Threads
Each inbound or outbound message is added to a chronological thread.
MMS Messaging
SendHub phone numbers are capable of receiving inbound picture MMS messages.
Mobile Phone App
Take SendHub everywhere you go with iOS smartphone text messaging apps.
Analytics & Reporting
Gather insights, graphs, and download data for usage analysis.
It only takes a minute to create an account and start sending messages right away.
Create an account and get a number
Upload your subscribers
Compose and send your message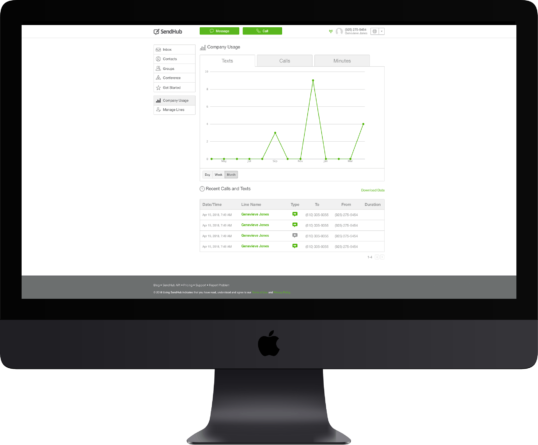 Build a Custom SMS Platform or Let Us Do It For You
With SendHub's API you can make business SMS and MMS marketing easier on your employees and SMS recipients. With access to our API, your developers can integrate your CRM or other software. Build your own custom SMS solution powered by SendHub in no time flat. If you don't want to build it, no problem. We offer professional services for SMS integrations.
Our API includes:
Flexible and powerful API includes: SMS, MMS, inbound and outbound messaging inbox, text to join, scheduled messages, group messages, contact database, analytics, archiving and more.
See how small businesses, organizations, real estate, on-demand delivery services, and more use business SMS.
"SendHub allowed us to better adapt to COVID19 as we already had an efficient virtual communication system in place, and now it even allows us to hire people without even coming to the office."

"I found SendHub not only easy to use, but simple and to set up as well. One of the best out-of-the-box solutions for any business solutions today."

If you are really looking to grow and provide quality follow up in the easiest possible manner, then SendHub is your answer. It makes our jobs 100 times easier and has been a real game-changer. No smoke being blown here!