The Modern Phone System for Today's Small Business
All-in-One Professional Communication That Fits in Your Pocket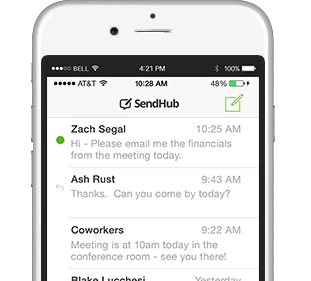 Download our Communication Guide for Small Business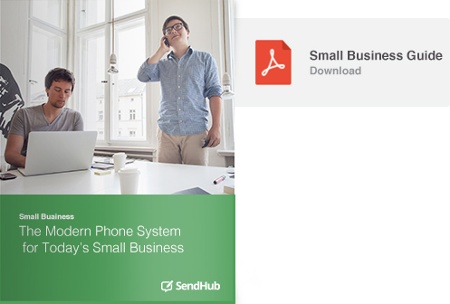 Do you run a growing team that is constantly switching between traditional landlines, computers and personal mobile devices? As a small business, you're likely paying too much for an outdated VoIP service or getting too little from a patchwork of personal and professional tools. SendHub is designed to flex with the needs of a small business team, offering a fully featured business phone system without the overhead. Find out if our fresh approach to professional voice calling and text messaging is right for your team with this free download.
What you'll learn:
● Common pitfalls of small biz communication
● Ways to consolidate hodgepodge platforms into one unified system·
● Examples of how to take SendHub with you from desk to mobile
● How to get flexible, scalable communication on your existing devices
● SMBs that are using SendHub (and what they have to say about it)
"I found SendHub not only easy to use, but simple and to set up as well. One of the best out-of-the-box solutions for any business solutions today."