Get a Business Line for Your Smartphone
All-In-One Business Phone.
Voice, Text, Transcribed Voicemails, Call Forwarding and More.
A Complete Solution on the Phone and Computer you Already Have.
Business Line
Keep work and business communication separate. Get a dedicated phone number to use for all professional communication.
Easy Setup
All the features of a business phone in a convenient, easy to setup and affordable package.
Crystal Clear Voice
SendHub's V2 platform provides the clearest and most reliable voice quality in the industry.
SWITCH EFFORTLESSLY BETWEEN COMPUTER AND PHONE
Work wherever you are from whatever device you choose  – iOS, and on any computer browser. Whether you working from home, on-the-go, or are travelling you'll always have access to your business communication.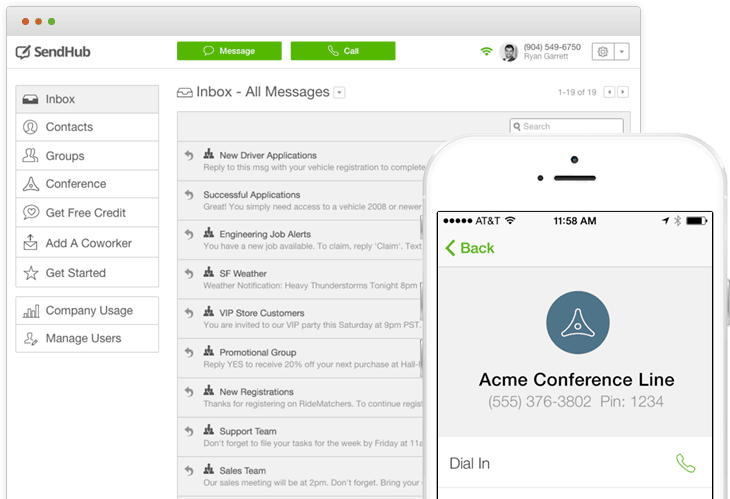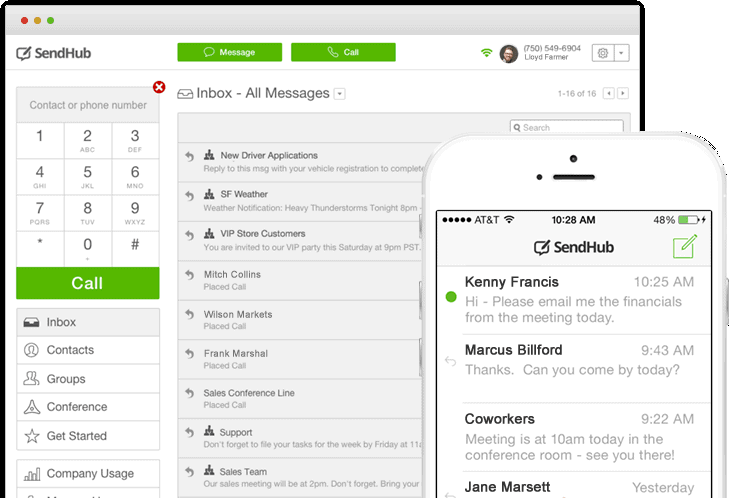 BUSINESS COMMUNICATION SIMPLIFIED
Like an inbox for your phone. All your business communication in one easy to view, easy to search, unified place.
Conversation threads provide visibility to see exactly where your last communication left off. We automatically organize and sort every incoming and outgoing message, voicemail, shared file, placed call, and missed call into threaded, chronological conversations.
EVERYTHING YOU NEED TO DO BUSINESS
Voice calls, text messages, voicemails, and conference calls –  accessible wherever you are. Import and update your business contact database in SendHub and always have the contact when you need it most.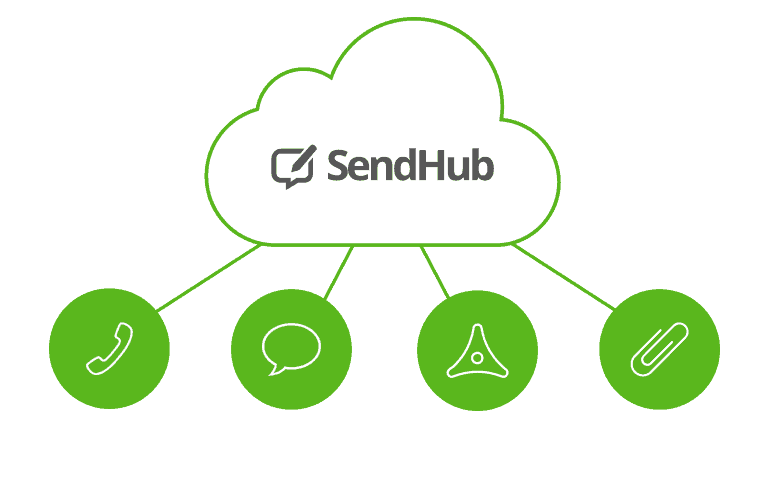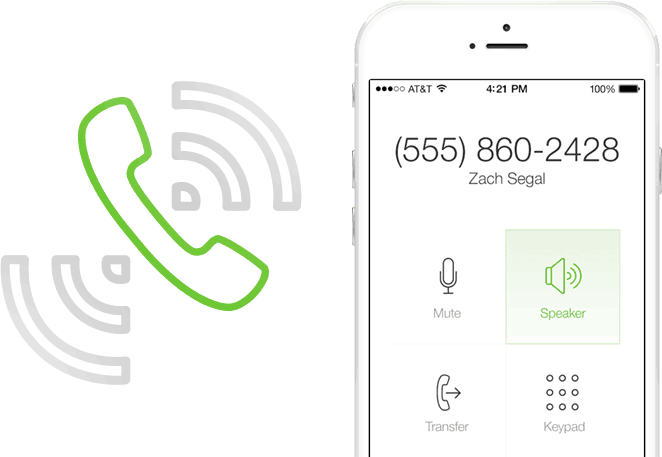 CRYSTAL CLEAR CALL QUALITY WITHOUT THE DROPPED CALLS
SendHub's V2 platform provides the clearest and most reliable voice quality in the industry. Make and receive calls through your computer or laptop while connected to WiFi or using your cellular plan. Every plan includes unlimited VOIP calling.
CUSTOMIZE AND AUTOMATE FOR INCREASED PRODUCTIVITY
Set up custom greetings, voicemails, and set your business hours.
With visual transcribed voicemails your incoming voicemails are automatically transcribed to easily read at your convenience.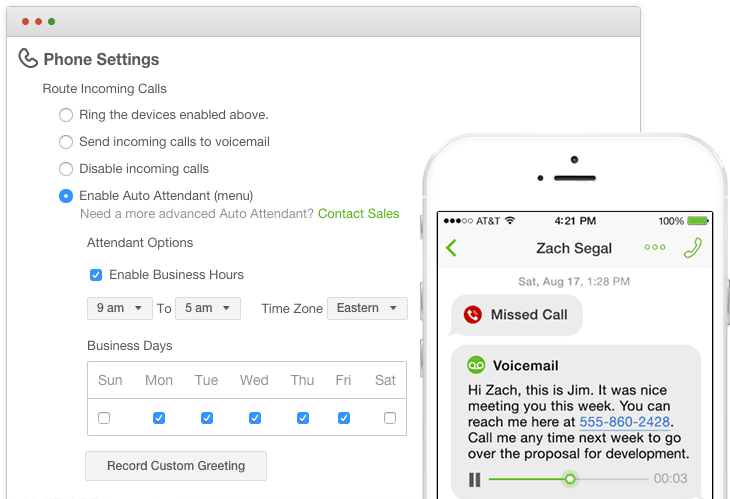 "It's a great way to communicate with church staff and volunteers as well as members. It allows us to easily send out church announcements and have it read, unlike emails that never get read. Our members can easily reach out via SMS to communicate one-on-one and we can respond very easily."

"We are a small business that has been using SendHub for years and are very satisfied! Technology has significantly changed the way our customer base communicates with us and being able o not only text, but have a saved log of all written communication solves multiple problems and greatly saves us time."
Not sure which plan is right for you?
Let us design a custom solution for your business.