How Greenway Equipment is Using SendHub to Keep Their Customers Happy
Businesses need to adapt to the changing landscape in order to do well. A business is only successful if it can keep its customers happy. The changing trends show that emails, VoIP services and phone calls aren't as effective in reaching out to customers as they once used to be. In light of this, major companies are shifting to text message marketing to keep in touch with clients proactively. 
The main reason text messaging is so effective for businesses is the widespread use of Smartphones. 66.5% of the world's population uses a phone device. This makes it the most feasible choice for sending out automated text messages to potential customers.  
This article shows a real customer testimonial on the benefits of using SendHub's business SMS services, and how it enables companies to keep their customers satisfied. 
Importance of Customer Communication at Greenway Equipment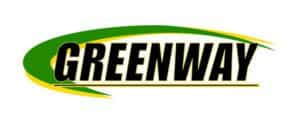 Greenway Equipment is a John Deere equipment dealership group providing equipment for agriculture, gardening, construction and landscaping services. It has 31 locations all over Arkansas and southeast Missouri. The group works with a simple goal to provide high-quality equipment, expert advice and a variety of services to clients. 
The nature of the business is such that effective communication is of high importance for the company. Since the business was deemed essential, it was not required to shut down even during the lockdown. This made communication with customers even more important in light of social distancing. 
Their partnership with SendHub began when one John Deere equipment contractor mentioned the company's text messaging services during one of their biannual meetings. There has been no looking back for the company since then. The marketing group of Greenway Equipment is especially very appreciative of the SMS services that SendHub provides. 
How does Greenway Equipment use SendHub?
Stan Vardell, Vice President of Parts Operations for Greenway Equipment, commended SendHub's development services, explaining how we were able to charter a plan tailored to Greenway Equipment's needs.
Greenway Equipment now uses SendHub's SMS services on all 31 locations to send out parts and service specials to customers. Stan reported that the SMS services are especially useful for notifying customers if a particular store is experiencing power outage or network issues, so that the clients know they are not being ignored. This fosters healthy relations with existing clientele. 
With some guidelines, all 31 stores send out their own monthly messages to their customer base regarding specials at the store. 
"The idea is touching base with customers who want to hear about our ideas, but then we're also telling, externally, if we have an issue at that store or an event at that location. Stuttgart Arkansas, for example, they may lose power. We can send a SendHub message from our admin, and tell all Stuttgard customers, we want you to know, we're out of power, but we are still operating…We've had that 2 or 3 times this spring and that's been very helpful for customers to recognize we're not just ignoring them, we just don't hear them."
Greenway Equipment also uses SendHub's automated text message service to inform customers when the parts they ordered are here and available for pickup. 
Customer Feedback on Using Text Messaging Services
Greenway Equipment has received positive feedback from clients on this automated text message service by SendHub. In today's fast-paced world, all customers are looking for feasibility and convenience. That is what SendHub provides. 
Without going through the hassle of making a call to check up on their order, customers get a text message that their order is ready at the mentioned location for pickup. This eliminates the problem of customers receiving or missing calls from numbers that are not present in their phonebook. There is no need to call back, as a text message is there for the customer to see at their discretion. SendHub's SMS services have bridged the communication gap between customers and Greenway Equipment. 
Benefits of SendHub's SMS Services
There are several benefits of text message marketing in today's digital era. You can say that businesses are vying for the customer's time. No one wants to read long emails, wherein the reader may lose interest after the first 2-3 lines. This is why text messages are short and sweet, with just the right amount of, to the point, information. 
Currently, SendHub's SMS service has proven excellent for Greenway Equipment in fostering better relations with existing clientele. While they may explore the option of targeting or attracting potential customers somewhere down the road, right now, their focus is to establish seamless communication with their existing customers and employees, and the positive feedback that they have received on this is a major motivator to continue using SendHub's SMS services. 
"That's really the biggest push on the automated thing we're doing is to really improve that efficiency and communication with the customer." 
The customer responsiveness to using SendHub's automated messages is how quickly some customers pick up their ordered parts, as it suits them. 
The text messages are able to reach the customer swiftly and are there in the phone as a reminder. This is why SMS works much better than emails that will go unnoticed in your inbox. Greenway Equipment is also planning to use SendHub's automated SMS services to remind customers of the days left to their warranty expiration. 
"They will get three different texts saying 'hey your warranty's going out, do you have any issues that we got to be looking at before that warranty goes out?' and then there is the opportunity we look at it, we might find something else that they might not have been aware of, that we can fix and give them a better service with their machine." 
Why Does SendHub Stand out Among Other Business SMS Services?
Greenway Equipment particularly commends SendHub's automated SMS services as well as the team's hands-on approach to managing accounts. When talking about what sets SendHub apart from the others, Greenway Equipment claims it is able to generate referrals without them going out of their way. 
"The thing that probably stands out the most is that when we send out specials, and we have had people say 'hey I didn't get that'…it is an easy ad through the portal and he'll get them from thereon unless they opt out, so that's been good from an efficiency standpoint, we're getting more information out to customers." 
Greenway Equipment is excited to extend their services by reaching out to more customers that may be interested in upcoming products and services. This text marketing service will garner a larger customer base with more convenience for the buyer.